Pro Tan - EZ Tan Pills (Natural Bronzer/ Accelerator)
Product Description
Pro Tan EZ Tan® Natural Bronzer & Tan Accelerator
60 Capsules. . . 30 Servings
The World's Healthiest Tanning Pill!
With Astaxanthin... as featured on Dr.Oz!
All-Natural Canthaxanthin Tanning Matrix!
Helps Enhance Your Tanning Results by More Than Double!
Tan Faster and Keep Your Tan Longer!
INGREDIENTS:
Two caplets supply:
L-Tyrosine - 1000mg
Vitamin B6 - (as pyridoxine hydrochloride) - 5mg
Beta Carotene - 5mg
Copper (as copper gluconate) - 2mg
Canthaxanthin - 60mg
Astaxanthin - 7mg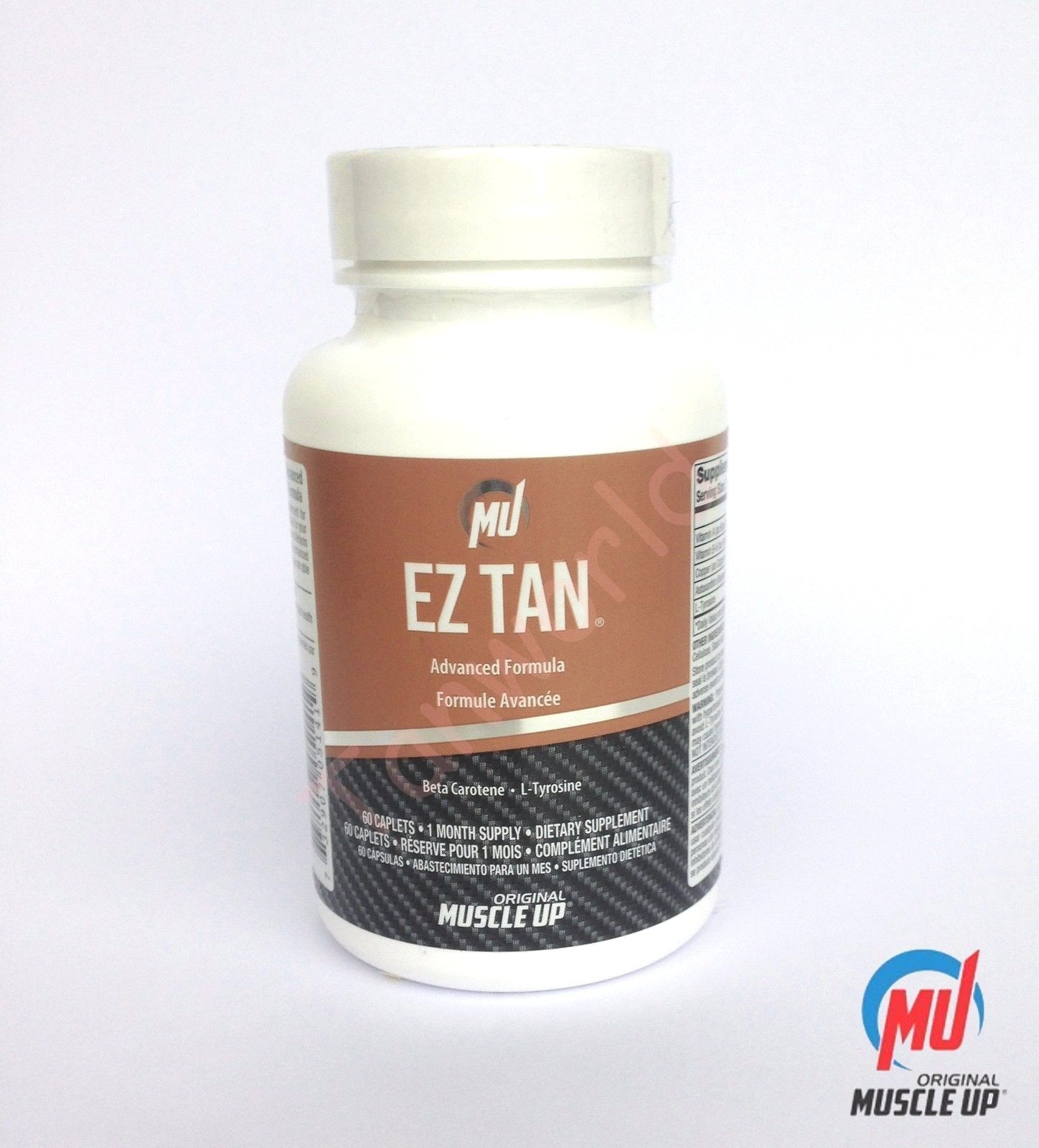 No sun required with this revolutionary natural bronzing vitamin, but it sure does help. Just 5-10 minutes in the sun will greatly deepen and enhance the effects of this natural tan pill!
The perfect choice for breaking the tanning plateau. Achieve a tan that you thought was not possible for your skin type within 14 days
.
A unique "tanners blend" of vitamins that unlocks the key to your body's natural tanning process while providing you with a natural bronze glow.
By increasing your Melanin production you are able to achieve a faster, longer lasting tan thus maximizing your tanning sessions
.
Simple and effective, EZ Tan helps increase your Melanin production by the oxidation of the amino acid Tyrosine, which is greatly enhanced when exposed to ultra violet light.
For All Tanners: As a dietary supplement, take 2 caplets daily.
Servings per Container: 30
---
Find Similar Products by Category
---
Customers Who Viewed This Product Also Viewed